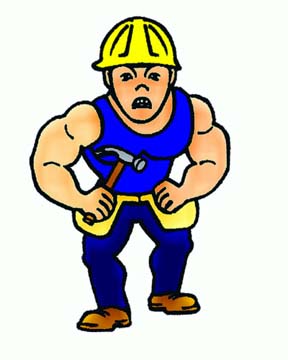 The Comprehensive Building Solution
K&L focuses on serving the professional builders and framing contractors along the Front Range. We have grown exponentially over the years and now provide our Customers with the convenience of a Stair Shop, Pre-Fabricated Wall Panels and Components in our over 12,000 S.F. facility.
We still, however, offer the traditional stick framing and siding that has made K&L Contractors a trusted name in the industry for over 17 years.
Pre-Fabricated Walls: K&L provides wall panels for single and multi-family residential projects as well as for commercial buildings. Pre-Fab walls offer builders and contractors the benefit of cost and time savings while providing them with a superior, quality product. Pre-fab walls reduce on-site waste, theft, and construction delays due to bad weather. These benefits provide the builder with more accurate fixed costs and quality control. Pre-fab walls can be assembled on site much faster than traditional stick framing resulting in the following savings and benefits:
* Interest on loans due to quicker closings
* Clean-up and disposal costs for on-site scraps
* Mis-used and stolen material resulting in costly fill-in orders
* Construction delays
* Quicker dry-in reducing weather on floors
* 100% built to plan
* Consistency from model to model
* All exterior sheathings nailed per specs.
* All posting installed per engineering at the panel plant
* Quality controlled construction because material is stored indoors
* Fall protection installed at all open to below and stair openings per O.S.H.A.
Take Offs/Estimating: K&L uses the state of the art software to digitize take offs to ensure we give our customers accurate, realistic estimates with minimal waste. We employ two experienced, full-time estimators that provide these services to builders, lumber yards and the do-it-yourselfers.
Stairs: K&L Contractors also uses computerized stair routers for precision cuts and assemblies for open and closed stringers. We focus on accurate scheduling for guaranteed stair delivery realizing the importance of having stairs on site for quicker installation and house completion.
Turnkey Operations: K&L still provides the same framing and siding services that we have been offering since 1989. Our Project Managers not only manage our crews and material onsite, but are mindful of time management of a construction schedule and complete a 131 point punch list to ensure the job is ready for inspection. In addition, K&L works with U.S. Safety Compliance to ensure a high standard of safety and OSHA compliance through our established Safety Program.
K&L Contractors was founded in 1989 by Owner/President Kyl J. Christians, who, at the time was framing and siding his own houses and saw a need to serve the booming construction industry.
K & L Contractors, Inc.
5888 Wright Drive
Loveland, CO 80538
970-663-7292
FAX: 970-622-8089
Member Home Buiders Association of Norther Colorado
Member NIFB